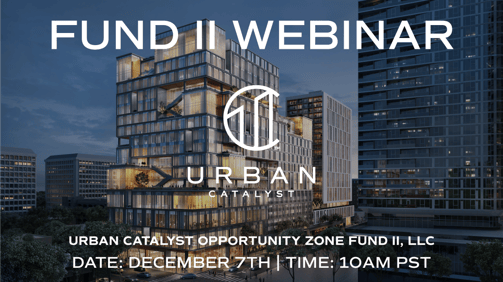 Let us bring you up to date on the progress we've been making with Fund II. The webinar will discuss:
What's new with Urban Catalyst and 2021 highlights
Status of our Fund II projects
Review the targeted timeline
Latest renderings of all our projects
...and much more!
The presentation will be followed by a Q&A session so you will have the opportunity to ask any questions you have.