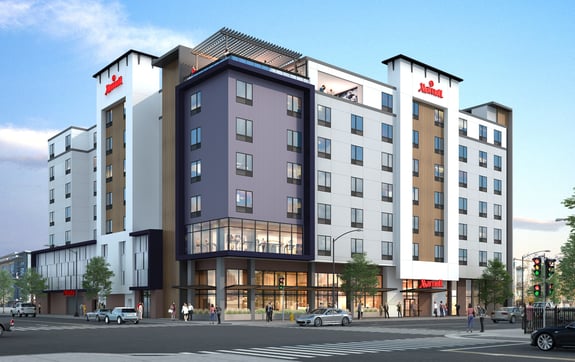 This Marriot Townplace Suites is a 175-key hotel that is located in a highly-coveted location: 300 yards from Google's planned mega-campus and three blocks from Adobe's Global Headquarters. It is also steps away from the SAP events center (the most used events center in the country behind Madison Square Garden), and what is slated to be the largest multi-model transit hub on the West Coast: San Jose Diridon Train Station.
In the Heart of Downtown San Jose
Located next to Google's planned campus and Adobe's Global HQ, also SAP center and Diridon Station.