OPPORTUNITY ZONE FUND IN THE HEART OF DOWNTOWN SAN JOSE
Urban Catalyst is proud to offer a dynamic portfolio of properties as part of our Fund II offering.
Accredited investors with a capital gains event are looking to diversify their investments into centrally located real estate. They're looking for tax-advantaged opportunities now, and appreciation and distributions down the road.


On the heels of a successful $135 million Fund I, our current Fund II represents a diverse real estate portfolio, with great momentum in a growing tech hub.
By clicking "Take Our Assessment" above, you agree to our Terms & Conditions, and consent to receive automated transactional and promotional calls and texts from/on behalf of Urban Catalyst LLC. Consent is not a condition of any purchase. You may opt-out at any time.

Multi-Family Real Estate
ECHO
---

We're building one of the best multi-family class A assets in all of Downtown San Jose.
Echo is a state of the art, custom-built, 388-unit apartment tower featuring an infinity pool, an indoor/outdoor fitness facility with a lounge, movie room, game room, and full kitchen, and an amazing rooftop lounge.
Highlights:
Centrally located, just yards away from the future Bart station and near tech campuses including Google, Adobe, Zoom, and more

High-density residential real estate with amazing amenities, helping alleviate the housing shortage in Silicon Valley

Walking distance from tech campuses, City Hall, San Jose State University, restaurants, bars, cafes, small businesses and all downtown San Jose has to offer
Project Status:
Received unanimous San Jose City Council approval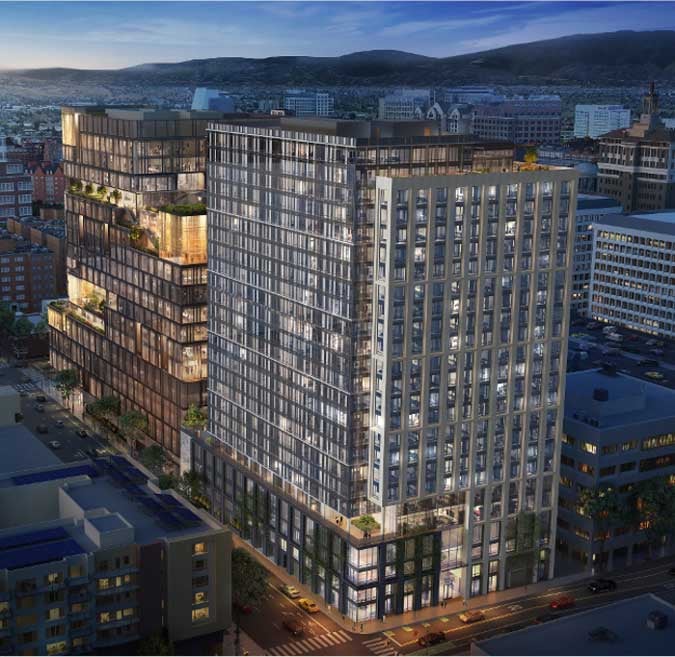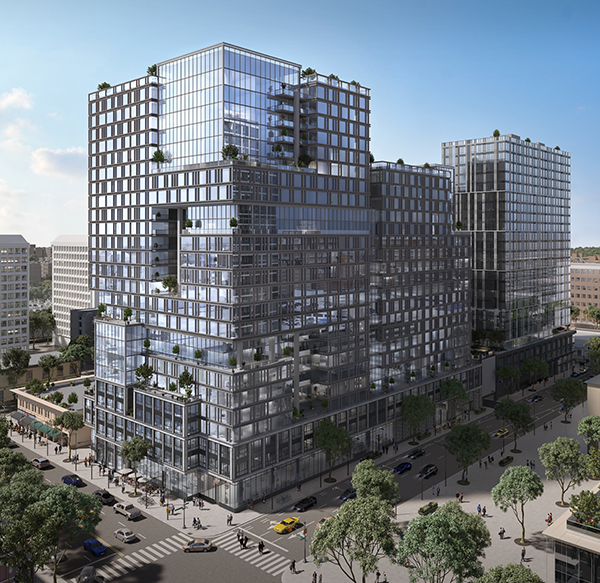 Connected Office Space
ICON
---

Next to our Echo multi-family project, we have our Icon project.
Icon is a 511,025 square feet project consisting of office space, open areas, and retail stores, centrally located on Santa Clara Street, the main drag of the central business district.
Highlights:
Perfect for tech professionals, bringing together residential and occupational needs

Redefining what Class A office space is in downtown San Jose, with forty thousand square foot floor plates, 14-foot floor heights, floor-to-ceiling windows, adequate parking, and beautiful design

Significant indoor/outdoor amenity spaces including rooftop decks and gardens, exterior staircases, and balconies to take advantage of San Jose's 300 days a year of sunshine.
Project Status:
Received unanimous San Jose City Council approval
Senior Living
GIFFORD PLACE
---

From planning ground-up development to breaking ground, we're proud of the progress we've made on our Gifford Place project.
Gifford Place is a 169-unit senior living project, the first in downtown San Jose in decades. Senior living is a massive need to address the coming wave of seniors retiring and looking for assisted living. Downtown San Jose is an urban environment with a great need
for senior housing.
Highlights:
Delivering the critical need for assisted living and memory care in the urban center of San Jose, with amazing access to Downtown San Jose's amenities and activities

The first senior living project in downtown in decades, Gifford Place addresses the coming "gray wave" in Silicon Valley, the hottest senior living market in the country

Located near the affluent neighborhoods of Willow Glen, Rosegarden, and Naglee Park
Project Status:
Demolition completed and shovel ready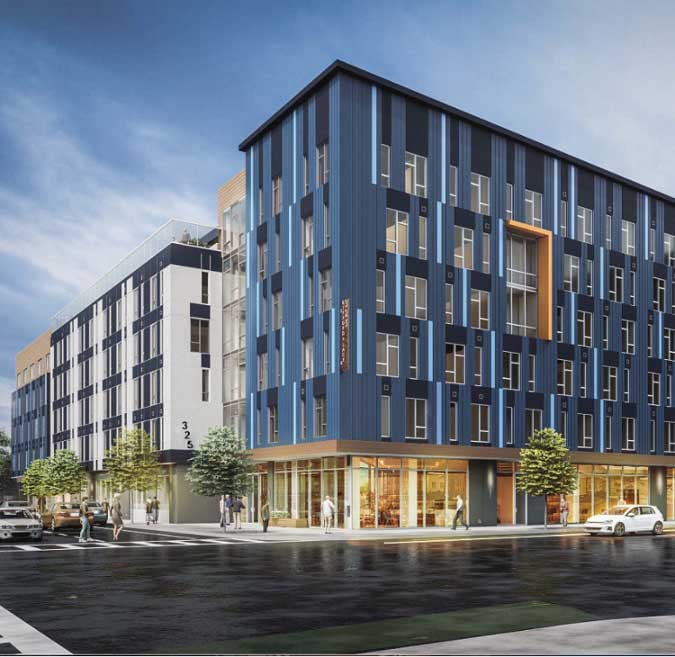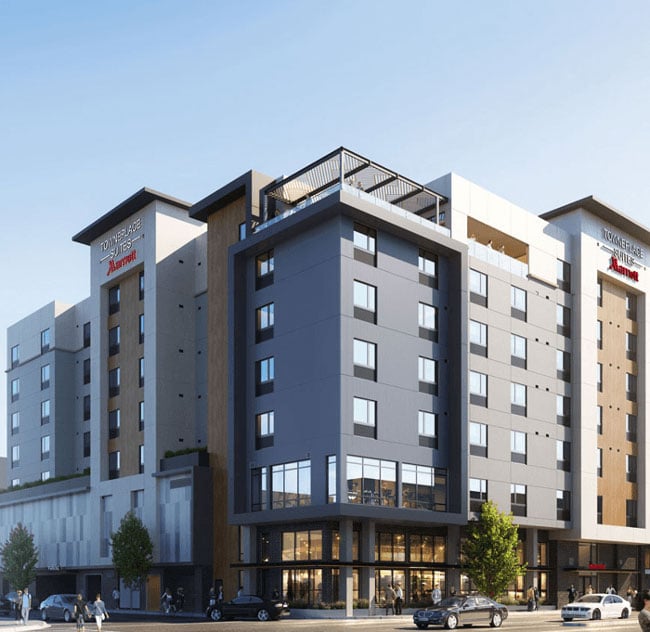 Marriott Hotel
KEYSTONE
---

Rounding out our diverse portfolio of Fund II properties is Keystone.
Keystone is a ground-up development project that will become a 165-key Marriott hotel, centrally located in downtown San Jose.
Highlights:
Marriot Townplace Suites hotel

Highly-coveted location: 300 yards from Google's planned mega-campus and 3 blocks from Adobe's Global Headquarters

Steps away from the SAP events center (the most used events center in the country behind Madison Square Garden) and next to the largest multi-model transit hub on the West Coast: San Jose Diridon Train Station

Keystone started vertical construction in January 2023
Project Status:
Vertical construction in-progress
A Top-Rated Opportunity Zone Fund
Experts in Ground-Up Real Estate Development
---

We are a team of fund managers and real estate developers with a track record and history of successful projects in the Bay Area:
$5+ billion in development projects

$5.2+ billion in real estate asset acquisitions

200+ real estate properties developed across a variety of asset classes

Over 2,000 residential units that are now located in opportunity zones
San Jose was recently recognized by Bloomberg as the #1 region in the country poised for post-pandemic recovery. Our strong roots and connections in Downtown San Jose enable us to be a premier real estate developer in one of the country's hottest region.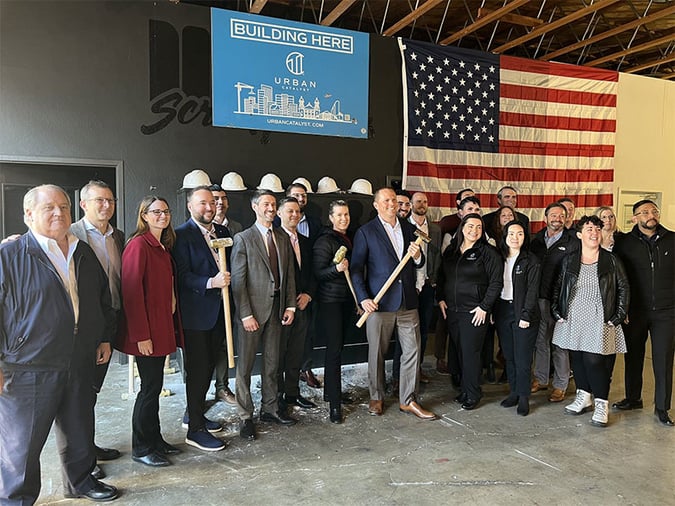 FREQUENTLY ASKED QUESTIONS
What are my capital gains tax advantages if I was to invest in the Opportunity Zone Fund II?
You'll defer your federal taxes until 2027 and have federal tax-free profits after 10 years.
---
Why should I invest with Urban Catalyst?
Urban Catalyst is a Private Equity firm with 20+ years of experience in ground-up development. Fund II is a diverse portfolio with 4 properties including multifamily, senior living, hotel, and office. Urban Catalyst has discretionary approval for all projects with one project, the Keystone Hotel project, already under construction.
---
Is investing in California risky?
California not only has the highest property values but also has the highest household income growth rates in the country.
---
Where can I find more granular fund information including PPM, IRR, etc?
We'd be happy to connect and send you additional information. Schedule a call to start the process.
---
Can I meet your leadership team in-person?
Yes! We work where we develop - our office is located in downtown San Jose. We host both in-person events and meetings, while also hosting remote webinars. Our favorite in-person event includes project site tours so you can see your investment dollars at work.
---
What are the benefits of investing with a Private Equity Fund that's also the Developer?
Being both the developer and the equity partner allows us to make the best decisions for all of our investors. We're in full control of when a project starts and it's progression. Having this ability is what sets us apart from the rest and allows us to do what's right on behalf of our limited partners and investors.
Accredited Investors invest with Urban Catalyst because they're interested in:


Diversifying investments from heavily-concentrated stock portfolios into real estate
Capital gains tax advantage opportunities that come with opportunity zones
Owning property and appreciation opportunities that come with centrally located real estate, next to prestigious corporate headquarters, and taking advantage of a growing downtown
"...the ease and accessibility of OZ investing make it stand out as both a way to reduce taxes while playing a role in revitalizing neighborhoods."
"I'm really optimistic about San Jose and I think San Jose is going to come back strong. Many tech companies are expanding there, including my company, Google."
"This investment is a very good opportunity to potentially capture some of the growth (of San Jose) and also help minimize the capital gains tax, so that's a powerful combination."
"When I see what Google is trying to build, and what Urban Catalyst is doing on top of this, it really got me excited. I want to be part of that."